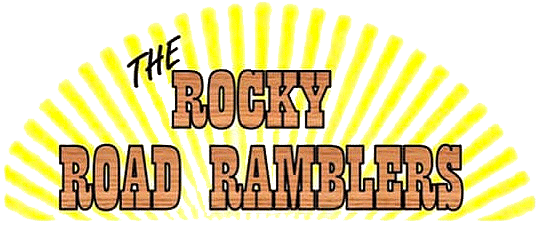 Jonny and Lynnette have become a winning formula on the country music scene since they combined their solo careers to become a duo back in 2009 and since then have never looked back, winning both solo and duo awards.
Then, with their passion and love for traditional country and rockabilly music, The Rocky Road Ramblers were formed.
They initially got together for a one-off show at Walesby's Golden Buckle festival in the summer of 2017 and from that performance one thing led to another and the band found themselves on the road heading north to the Broken Spoke festival and the rest is history.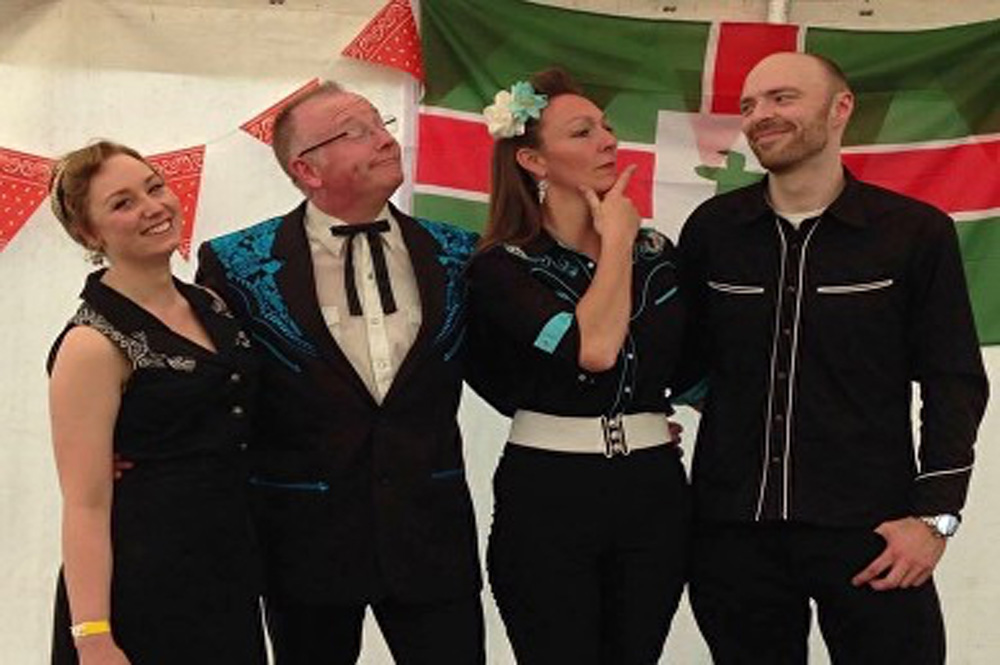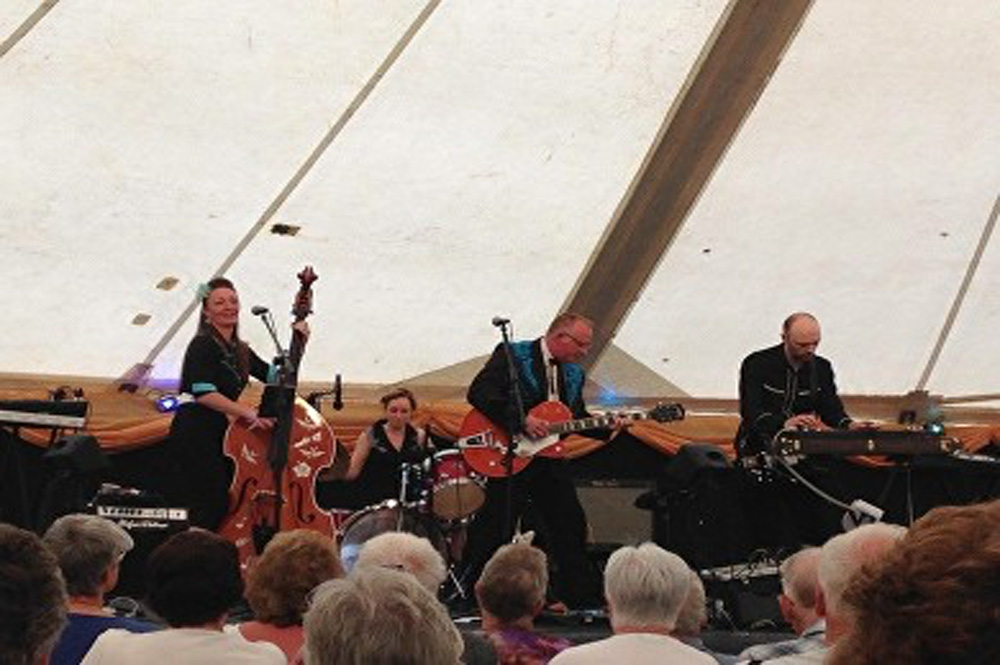 The band members are Jonny, who takes lead and harmony vocals and adds rhythm and lead guitar work to their sound.
Next up we introduce Lynnette with her double bass named  'Maybelle'. Lynnette takes care of the slappin' and  a'pluckin' of the bass notes and also shares lead and harmony vocals.
The husband and wife team are proud to be joined by Adrian Marsh, Lynnette's younger brother who, with his slick lead guitar licks and awesome lap steel playing really brings this band to life.
Last but by no means least sitting pretty on the drums, the girl with rhythm running through her veins, we introduce Jonny's daughter Sophie O'Shea.


Playing country and rockabilly music from legends such as the grandaddy himself Hank Williams and the lively BR549 they also include sweet songs from greats such as Patsy Cline and Wanda Jackson to name just a few. 
In September 2018 the Rocky Road Ramblers earned themselves a nomination for  'Newcomer of the Year' at the CCN Awards which they are very proud of, also their debut album 'In The Jailhouse Now' was short listed for a BCMA 'Album of the Year' award that same year.
This year, 2019, the band have been short listed for the CCN Band of the Year award, the winners will be announced in December.
January 2019 saw the band head over to America to record an album at the legendary 'Sun Studios' in Memphis Tennessee, it was a truly amazing experience for them all. You can read all about their once in a lifetime trip on this page.
The Rocky Road Ramblers have two albums for sale, available at gigs and through this website, the first 'In The Jailhouse Now' and 'The Sun Session'.
The band would like to thank everyone for the overwhelming response and encouragement  they have received since their first performance in 2017 and can't wait to see everyone on the trail.