You will find all our news here
We are now advertising our New Year event so check out our Events page if you would like to join in with the celebrations at Walesby.
We were honoured to receive UK Services to Industry at the recent CCN Awards.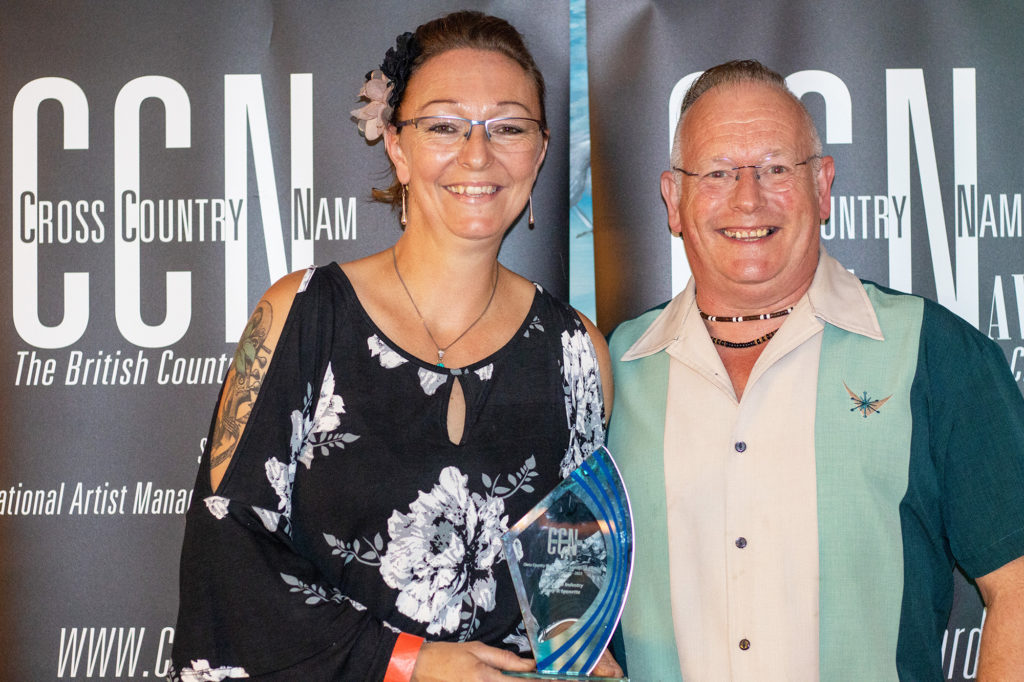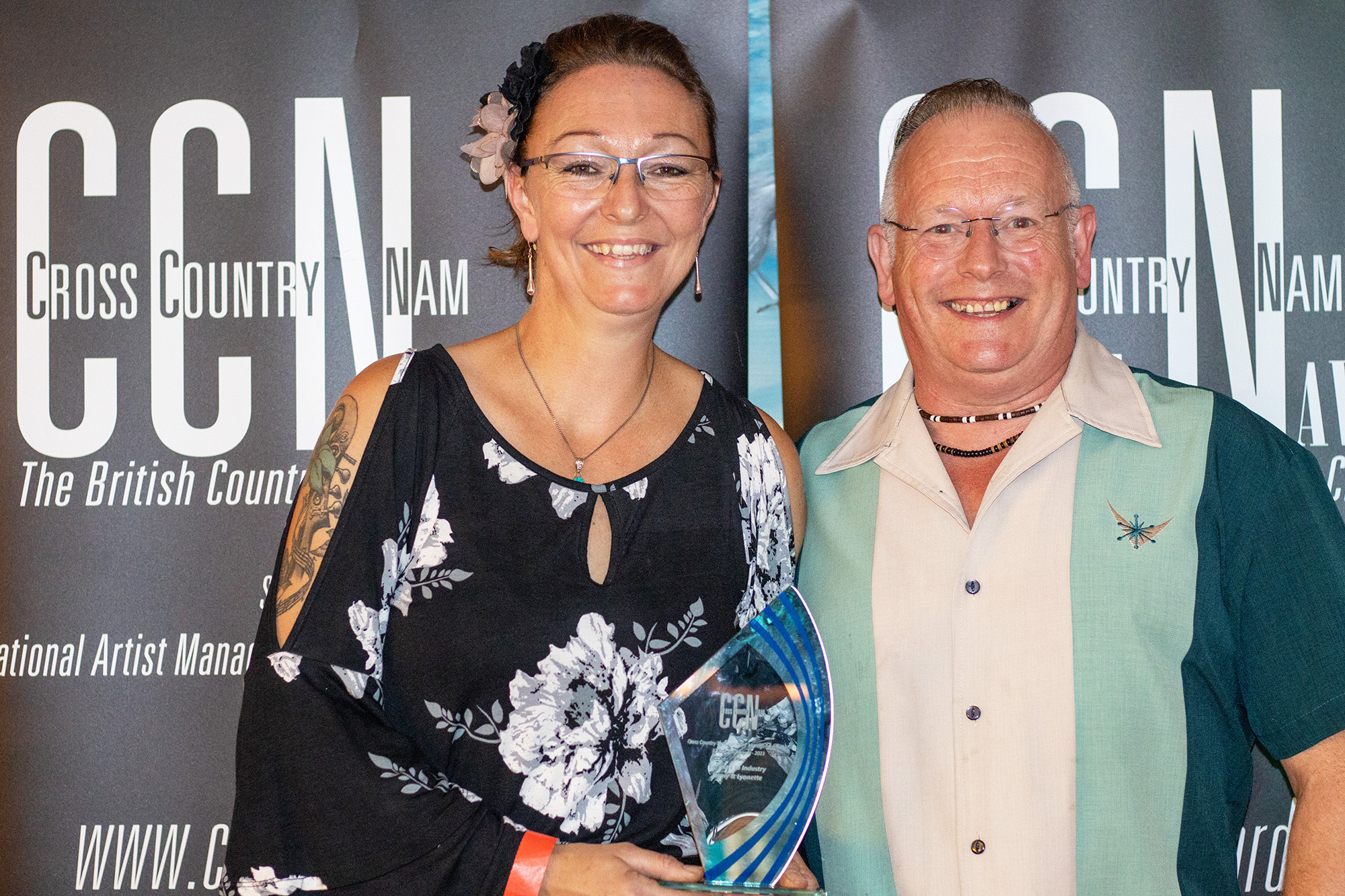 Extract from the organisers …
We all know this fun couple as a Country music act but are you aware they run weekend and midweek events that are so hard to get into because they book up so quickly from one event to the next. Having said that they have just announced an extra date for a midweek event near Scarborough in April 2024 so make sure you ask them about it before that also sells out. Not content with that they also run the Walesby Golden Buckle Festival in Nottinghamshire which is now in its thirty-seventh year, having taken on the task after the sad passing of Noel Taylor and also the Golden Buckle Mini Festival, both sell out events. They also promote the odd event if asked to help with a touring act. They don't know when to stop and so also promote a New Year event in Walesby.
This entreprenurial couple took the bull by the horns when covid struck and are also busy with their day jobs, running a fruit and vegetable stall which, like everything else they touch, has become a huge success but this hasn't stopped them entertaining people around the clubs, sometimes having to go straight from a gig to the wholesale markets before they get a chance to sleep.
For all they do for Country music they deserve this accolade.
Good news folk, such is the popularity of our hotel breaks we have added an extra date for April 2024. Check it out now on our events

page

. Don't be long in booking because as you can see from our other advertisements they get sold out quickly.
Keep an eye on our gig guide because we do make regular changes as and when we are notified by promoters and agents. We wouldn't like to you travel and find things have been moved around.
Check out the Curtis Magee, Shaun Cuddy event being promoted by ourselves at Walesby on 12th July. We hope to see you all there. Tickets are available.
The Rocky Road Ramblers now have a new DVD (or USB version) available via the shop.
It costs just £10 including postage and will also be available at their gigs as a band or wherever Jonny & Lynnette are appearing.
We are currently very busy getting ready for the Golden Buckle Festival which runs from 31st March until 4th June. See events for more details.
News has been a little slow for a while but keep checking back for any updates.
Our Raven Hall and Rendezvous events are now sold out but places do become available on a regular basis so if you are interested please email lynnettemariecountry@yahoo.co.uk for an update.
We have been nominated for the 2022 Country Music Club Awards (CCN) to be held at Leisure Lakes, Southport from September 2nd to 4th. Book here.
Lynnette is in the Female Vocalist of the Year category; Jonny & Lynnette are in the duo category and Rocky Road Ramblers are in the Band category.
Thank you to everyone who nominated us, it is an honour to be in the top five. Wish us luck at the Awards.
On our way to a gig when it was Lynnette's birthday on 6th May 2022.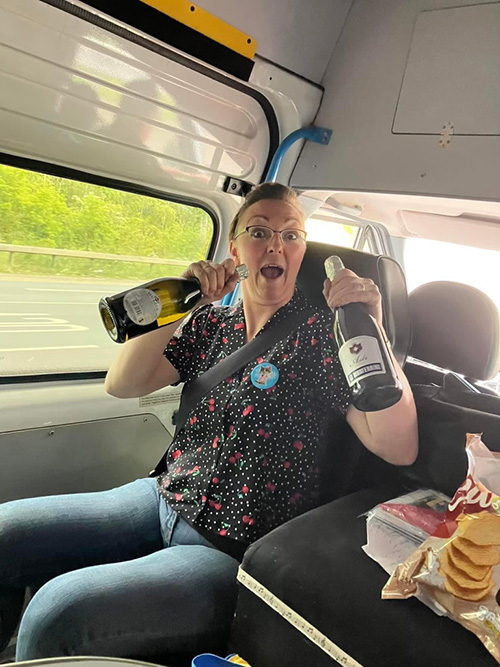 Have your seen our new advertisements that we are showing on Cross Country and via social media?
Don't forget to vote for us in any relevant category for the CCN Awards.

Click here!
Late date added for April 23rd at Broken Barrel C&WC, Shaw Lane Miners' Welfare Club, Billa Barra Lane, Markfield, Leicestershire LE67 9PD.
Well, that's the first mini festival over with since 2019! Although we say it ourselves we think it's been superb, every act was wonderful and varying in material and the weather was fantastic, we couldn't have asked for anything better.
It was so good to get back to it again, Thank you all for coming.
The marquee festival in June is booking up nicely, printable forms are available

by clicking here.
We look forward to welcoming you to a great five days of Country music with a line-up of 21 acts.
We are looking forward to this weekend Mini Festival at Walesby, the camping is sold out but there are still some tickets available for other visitors. We advise ringing ahead before making a journey because seating is now very limited, with Sunday being completely sold out.
Check out the advertisement here for this and other events we are currently promoting.
Our Mini Festival at Walesby has sold out for camping although there are still some tickets available for other visitors.
Check out the advertisement here for this and other events we are currently promoting.
There have been one or two club closures which have affected us so if you would like to book us or, indeed, The Rocky Road Ramblers then have a look at our gig guide page to see if we fit any you wish to fill.
Thank you to all who voted for us as Best Duo at this year's CCN Awards. We are truly grateful for your continued support and look forward to seeing you on the circuit either as the duo or the Rocky Road Ramblers or at one of our many events. Check out the Events page for more details of those.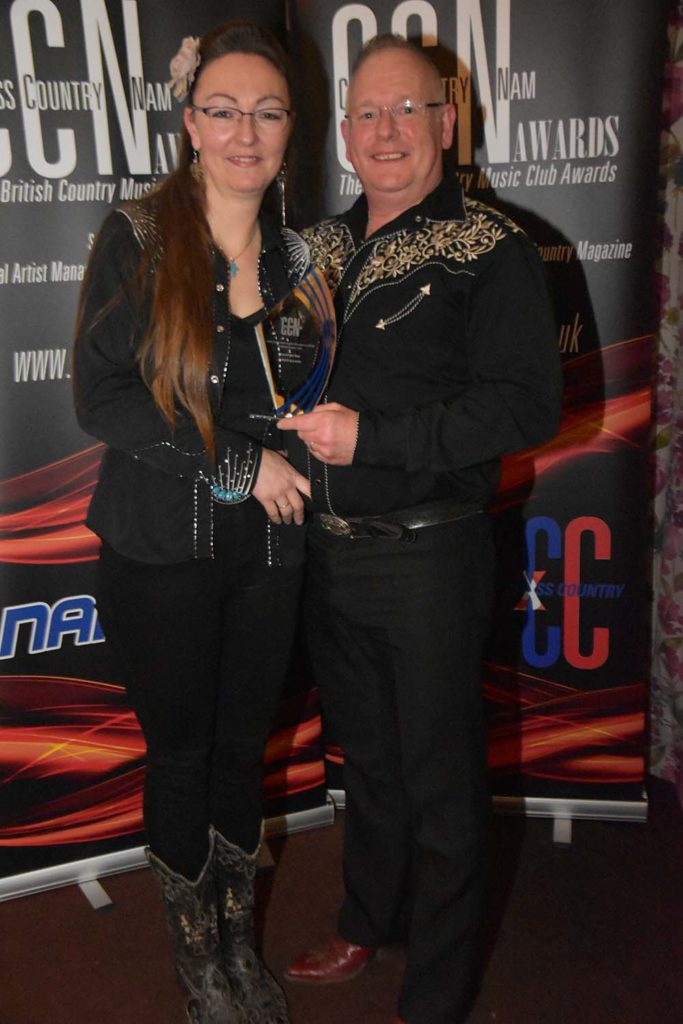 The Rocky Road Ramblers are pleased to announce they will be once again performing at the fantastic Twinwood festival on August Bank Holiday, Monday 29th 2022 on the Control Tower stage. 
Check out the Twinwood website to learn about this amazing vintage festival.
https://twinwoodevents.com
There have been one or two club closures which have affected us so if you would like to book us or, indeed, The Rocky Road Ramblers then have a look at our gig guide page to see if we fit any you wish to fill.
The 'annual' Raven Hall event lived up to all expectations with the staff and service second to none. I say 'annual' because for obvious reasons the event could not take place last year but most of those who booked for 2020 carried their booking over and were pleased they did so.
While there were one or two changes Jonny & Lynnette excelled with the replacement acts, who did us proud, in fact we had a mesmerising experience with no one wanting to miss a thing and who wouldn't with Ken Durrans, The Haleys, Jonny & Lynnette, John Aston (with a guest spot of two songs for his first appearance on stage in nearly two years), The irrepressible Thornhills and Phil Johnston who surprised me with an excellent choice of material. 
It was thoughtful of Keith and Arthur Thornhill to entice John Aston on stage who, reluctantly, after the recent loss of his wife, Anne, put all his cares behind him. He received rapturous applause and encouragement from the enthusiastic audience who have mostly booked to return next year.
Such was the admiration for the staff that when a bucket was passed around for them it raised a vast amount of money which was presented to a representative the next morning in way of a collective thank you.

We are pleased to announce our whole new website where you can keep up to date with our shenanigans! Please keep returning because it will be updated regularly and if you want to add your thoughts then email info@jonnyandlynnette.com.
We are hosting a new year event at Walesby so if you have nowhere to go why not come along and join us during the celebratory season and let's all hope that we can back to normal living once again.
Check out the New Year event here!
We now have a new album with the launch date being put back because of the pandemic and Sophie's isolation.
Check out the event here!
After a long hiatus we are gradually getting back on the road. You may have seen us on social media with our acoustic slots and we wish to thank you for your contributions during the pandemic or, indeed, for just watching us perform. We hope you enjoyed what you saw and heard.
Lynnette are awarded 'Duo of The Year 2019' at this years CCN awards and Lynnette Marie takes home the award for 'Female Vocalist 2019'. These awards are totally fan voted and because of this they mean so much to us. A massive thank you to everyone who voted and for your love and support, our country scene really is the best.
The nominations have been announced for this years CCN awards and we are thrilled to have again made the top five shortlist for Duo of the Year, The Rocky Road Ramblers are among the top five in the 'Band of the Year' nominations and Lynnette Marie is over the moon to be voted top five 'Female vocalist', thank you to everyone who has taken time to vote for us, the winners will be announced in September.
The brand new album from the Rocky Road Ramblers
This month is kind of a crazy one as the four of us, The Rocky Road Ramblers, are heading to Memphis, Tennessee for a recording session at none other than the legendary Sun Studios. 
The 1950's saw music history being made at this iconic studio where Sam Phillips recorded legends like Johnny Cash, Jerry Lee Lewis, Carl Perkins and Elvis Presley to name just a few and the sound of rock and roll and rockabilly was born.
The main reason for going is simply to enjoy ourselves but to be able to record in the same room as some of our heros will be a dream come true and if we do record enough material to produce our second album from, well then that is just a bonus!
It's all about the award shows this time of year and November was no exception. This time it was the BCMA awards (British Country Music Awards) held in Harrogate, North Yorkshire.
These awards celebrate some of the biggest names in modern country and americana music who can often be heard played on Bob Harris's BBC Radio 2 shows, so to gain a nomination in the Peoples Choice catergory for 'Album of the year'  with our debut album 'In the jailhouse now' by our band the Rocky Road Ramblers was amazing to say the least.
We lost out to The Shires who are HUGE!..and can be seen playing arenas supporting stars such as Little big town, The Corrs and Shania Twain to name just a few.
Trust me when I say that none of us ever thought we would see our album nominated along side groups like The Shires so again a thousand thank you's for making our musical journey so awsome.
September was the month for the annual Cross Country NAM awards and this year we were nominated in three different categories, Jonny & Lynnette duo were among the top five shortlisted for Duo of the year, Lynnette Marie made the Female artist of the year catergory and The Rocky Road Ramblers were thrilled to be among the finalists for the Newcomer award.
We are so proud to have made the short list for all of these catergories and we're over the moon to be awarded Duo of the year 2018.
Thank you to all who took the time to vote for us and who come along to the clubs, holiday weekends, festivals and show us all such amazing support.
This month we saw the 32nd Golden Buckle CMC festival held at Walesby and what a festival it was!
Over nine days we had an amazing line up of artists from all over the UK including guest artists from Ireland and the USA with the fabulous Joni Harms headlining the bank holiday monday show.
Included in the line up, with their debut performance was  Jonny & Lynnette's Rocky Road Ramblers.